Fundraising Solutions for First Tee Chapters
As a trusted fundraising partner, we are thrilled to help 22 First Tee chapters (and counting) raise millions and launch successful golf marathons, galas and other golf fundraising events.
Let us show you how our easy to use software and top-notch support team makes it possible.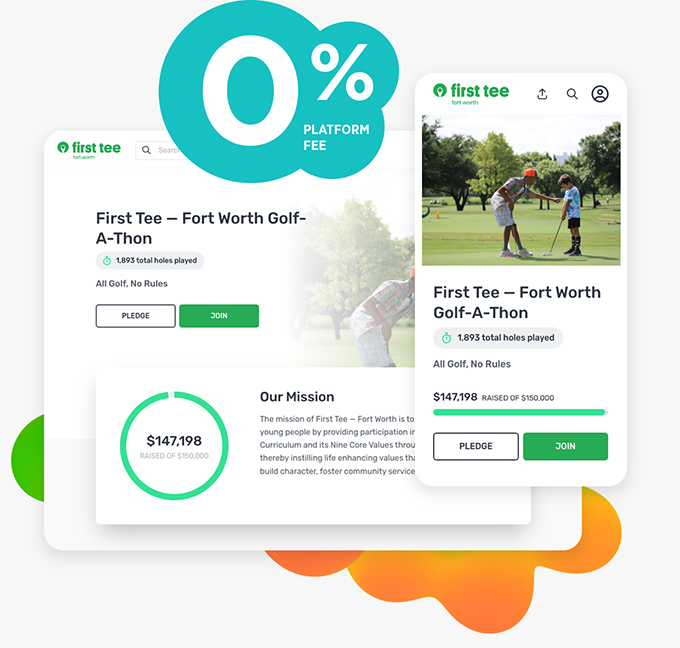 No Contracts
No Subscriptions
No Long-term Commitments
By submitting this form, you are opting in to receive communications from Pledge It and agreeing to Pledge It's privacy policy. You may unsubscribe at any time.
A Trusted Fundraising Partner of First Tee Chapters







"Fundraising for our golf marathon with Pledge It was extremely easy and smooth, especially when it involved being able to fundraise on a large scale. Assistance with early planning and support from the customer success team was really helpful. The participant sign up process was simple, and we didn't need to walk any participants through the process."
Evan Johnsen | Director of Programs & Development | First Tee of Greater Seattle


"We've been with Pledge It for our First Tee golf-a-thon for a couple of years. During that time, our fundraising has grown tremendously as we have nearly doubled our fundraising from year one to year two. The entire team is incredibly supportive, and the beautiful interface makes it super easy for the donor and campaign manager."
Kevin Long | Executive Director | First Tee Ft. Worth


"It was easy to set-up our campaigns from the beginning! I really like the clean look of the campaigns and pages! I like how they are customizable! I love that there is no contract! I highly recommend First Tee chapters to use this for their Peer-2-Peer Campaigns, if that is Golf Marathon or different fundraising challenges."
Michael Pius, M.S., PGA | Executive Director | First Tee Upstate South Carolina


"This software was extremely user friendly and helped us far and away exceed our fundraising goals for this brand new event. Our fundraisers found it easy to use, and the process to make a donation was smooth. We tripled our fundraising goal!"
Nick Blasius, PGA | Executive Director | First Tee Idaho
Generate Enthusiasm and Donations With the Friendly Competition of a Golf-a-Thon
Golf marathons are a great opportunity for your First Tee chapter to gamify your fundraising. Real-time leaderboards encourage participants to play more holes and fundraisers to raise more funds.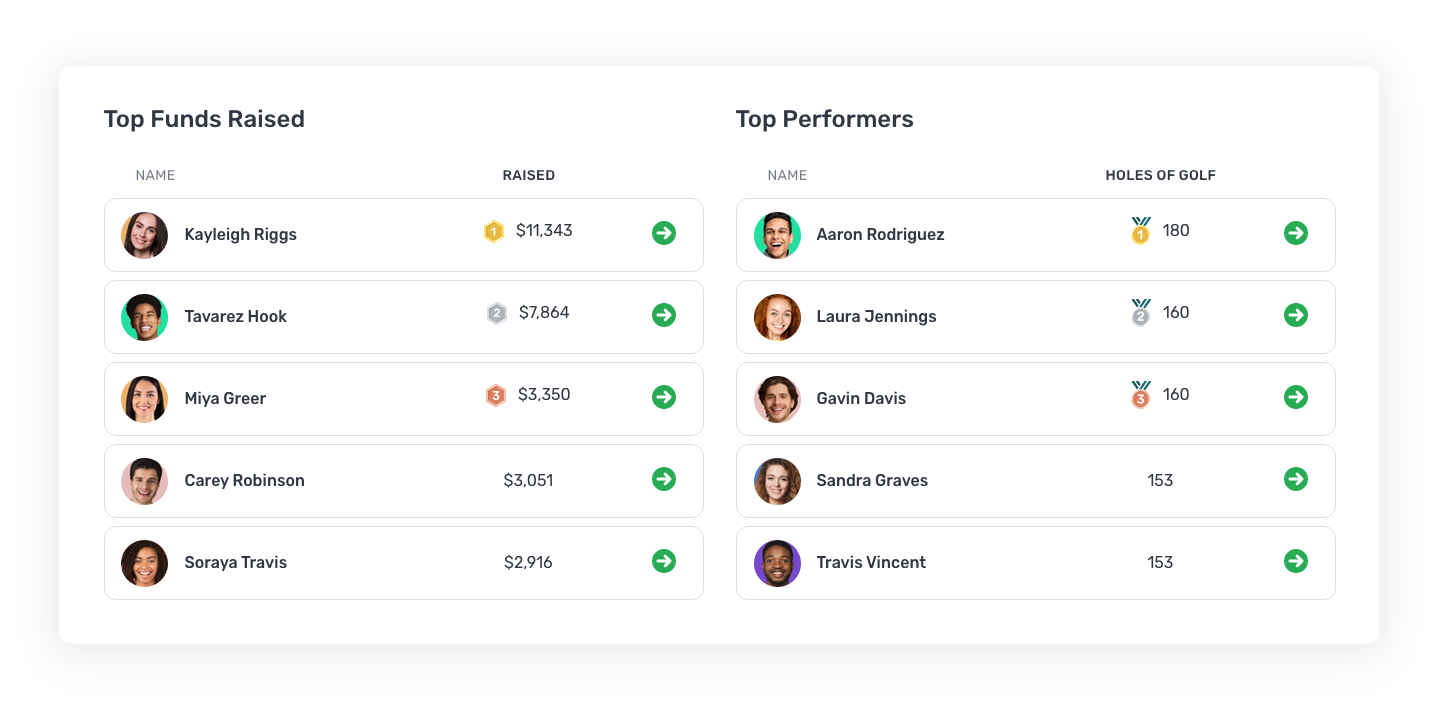 Social Fundraising
Unleash the potential of your supporters and their social networks to fundraise on your behalf.
Easy to Use
Simple and intuitive design allows participants to spend their time on fundraising and not on how to use the platform.
Manage On Mobile
Manage and monitor all of your golf marathon fundraising right from your phone or tablet.
With Our 0% Platform Fee, We Succeed When You Succeed
We operate on voluntary tips from donors who use our peer-to-peer platform. That means your Pledge It support team is completely aligned with your campaign's success.
Branded fundraising pages

Fundraiser automation

Registration and ticketing

CRM and database integrations

Automated receipts

Showcase sponsors

Track valuable campaign metrics

First-class support team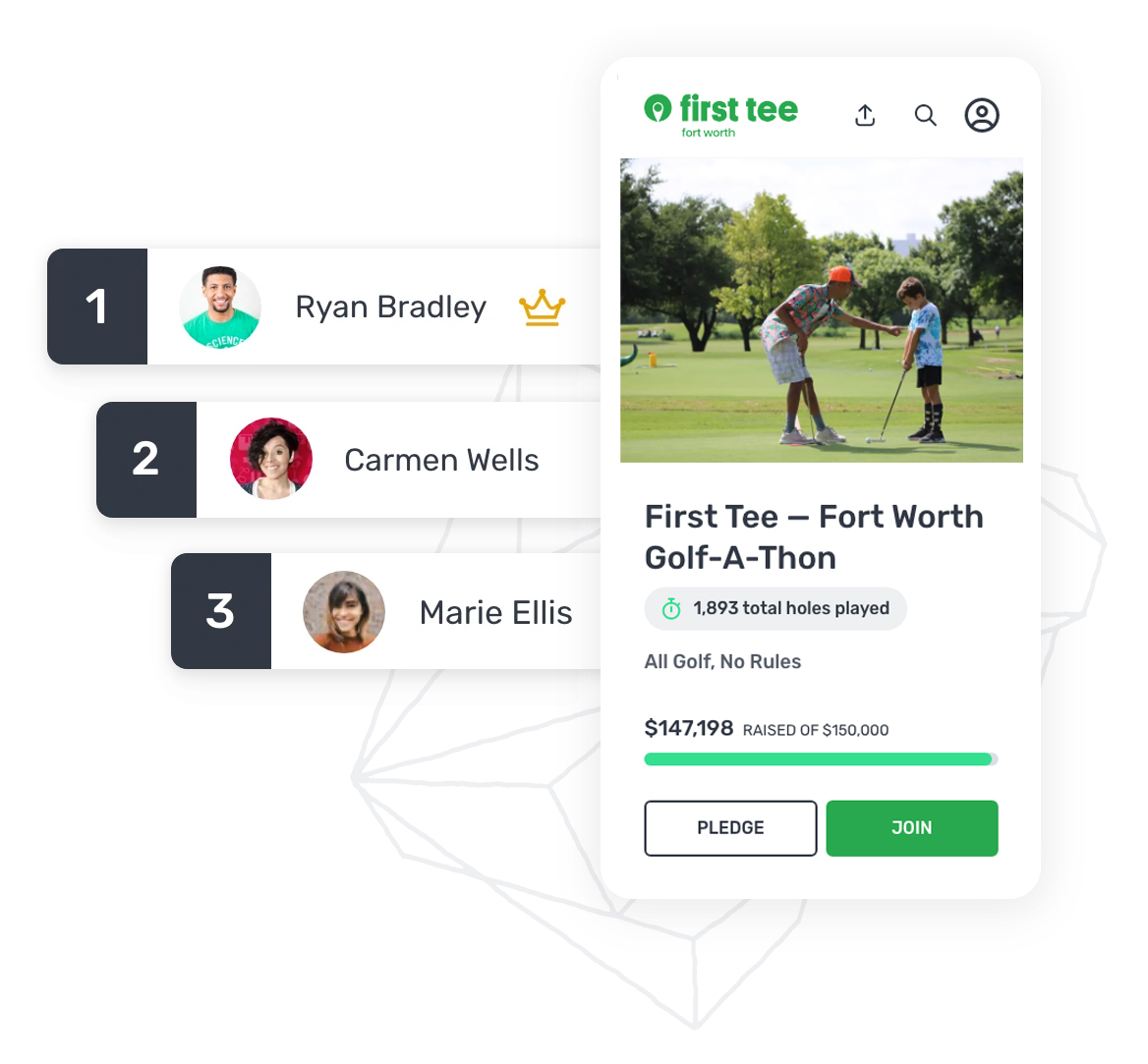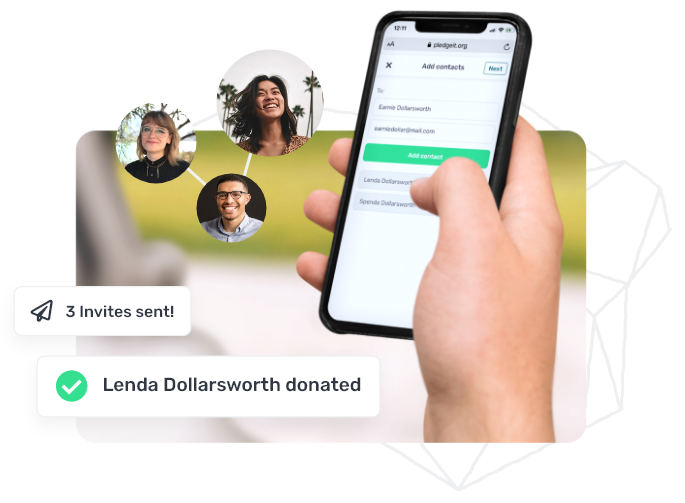 Easy mobile-responsive experience

Pledge per hole capabilities

Inviting friends to join

Best-in-class, real-time leaderboards

Community activity wall

Badging and milestones

Sharing their 'why' on social, email and text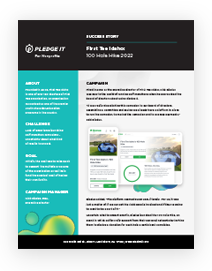 Success Story: First Tee Idaho's 100 Hole Hike
Learn how First Tee Idaho was able to triple their fundraising goal with Pledge It.
We'll be happy to walk you through the platform and show you how we've helped First Tees like yours launch highly successful golf marathons.